On Good Friday, children expressed their creativity and skills by painting gigantic canvas eggs in the Bukovac Bike Park.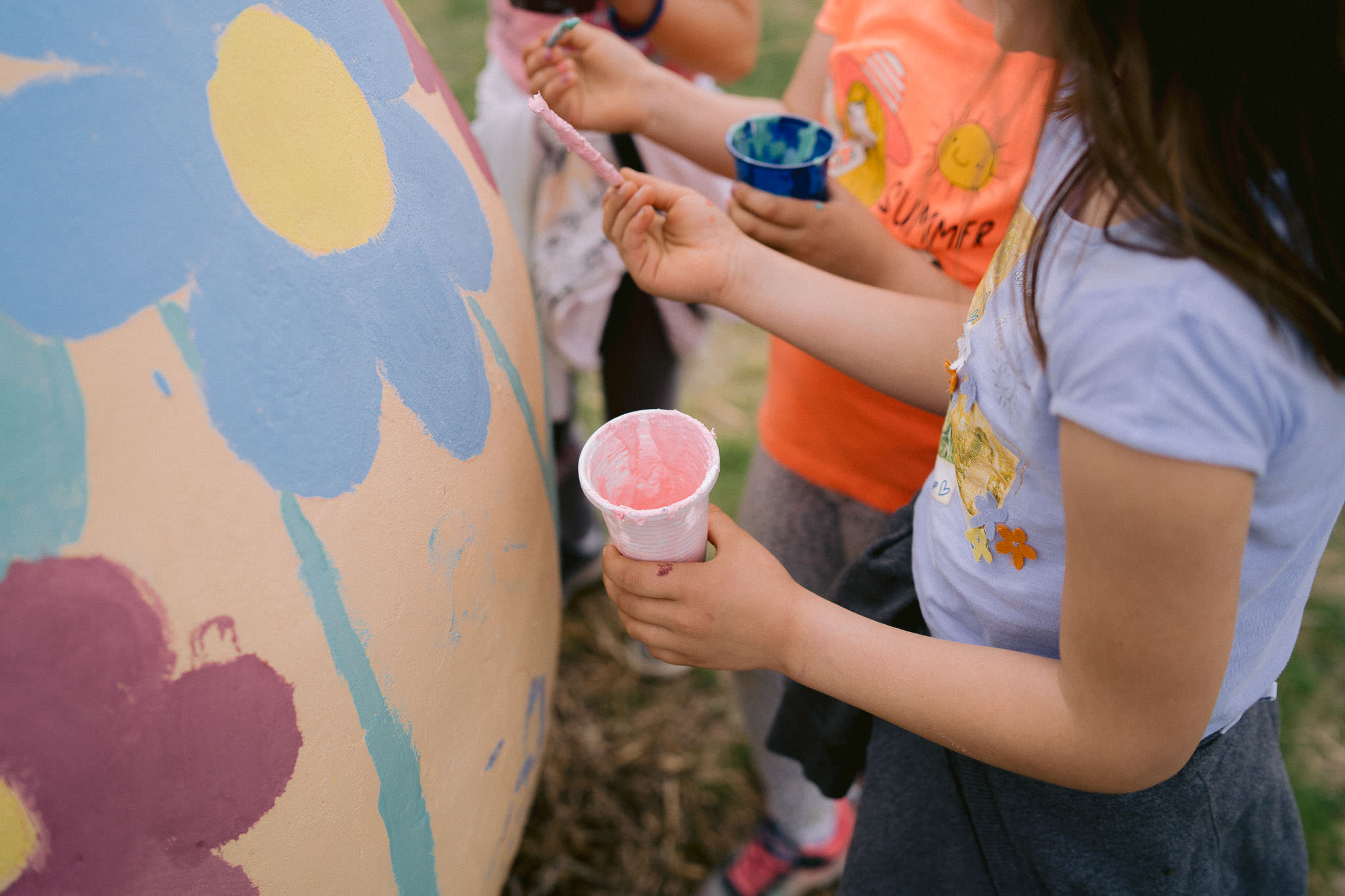 Easter is a Christian holiday which celebrates the new beginning. We live in times of digital technology, and it is a fact that we have begun to drift apart from one another and from nature as well. Therefore, the idea of the event was to connect with nature, raising awareness among children about the importance of the environment and tradition.
Painting canvas eggs in nature enables children to socialize in a fun way, thus making them feel important in the process of creating the unusual installations in the open.
Dive into this colourful journey together with our young artists and let yourself reconnect with nature, imagination, and creativity with the arrival of spring, which carries beautiful colours and scents!
Photo: Vladimir Veličković